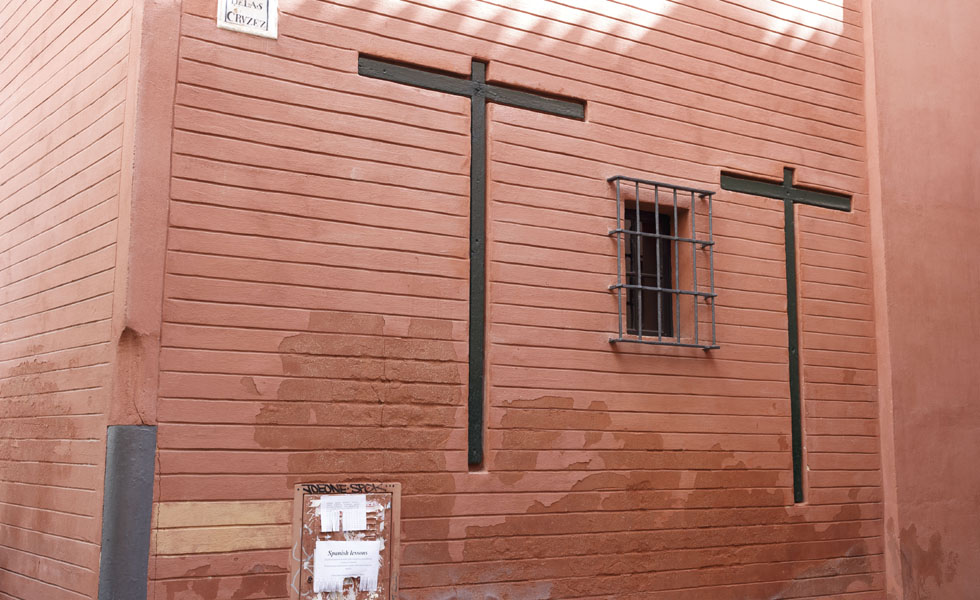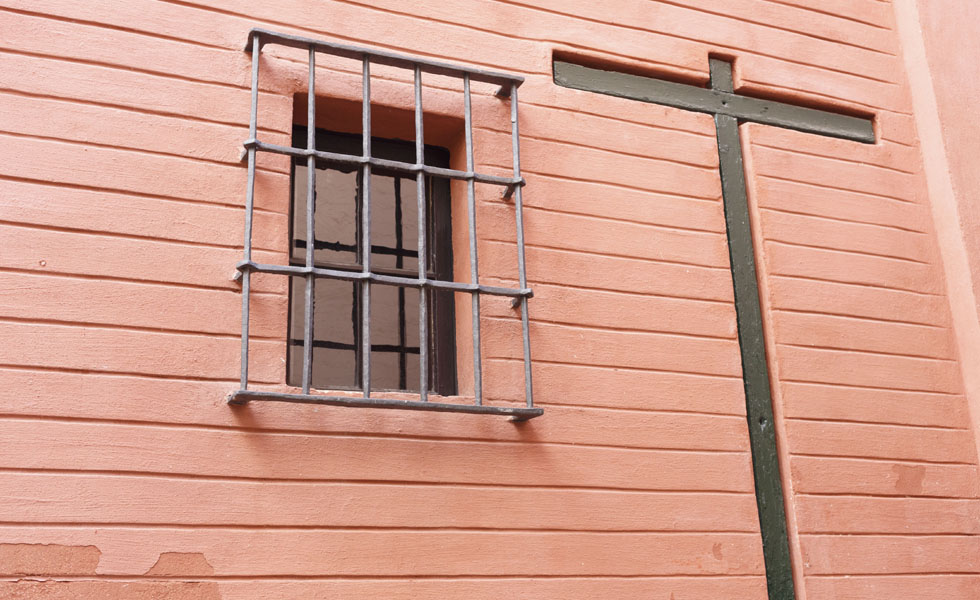 Description
Two twin wooden crosses painted green embedded in the facade of a residential building.
Historic Facts
These crosses are in the facade from the fifteenth century, and they remained there until 1868, when the City Council ordered the removal of the altars and crosses from facades and public places. The local residents of Santa Cruz moved them to the hospicio de los Venerables, where they remained until 1955. In 1955, they began restoring the facade and in the holes where the two crosses use to lie. Jose Sebastian Bandaran, president of the Venerable Church, presented the crosses as replacements for their original location.
Description of the Environment

They are located on the facade of a house in the street access to the street Cruces Ximénez de Enciso. The house is protected as a Cultural environment near the Altamira Palace. The street layout is irregular. The center of this small square is opened. The buildings on the street are houses, highlighting some archery with gazebo and eighteenth century style. The paving slabs consists of Chinese fare and a checkerboard wash in the widest parts. It is a pedestrian passageway from the door to the monumental center.
Asset Valuation

These crosses have remained in their original location since they were built in the fifteenth century and they have a great historical and ethnological importance. They were placed here due to the habit of putting or painting crosses on the corners and walls to prevent people from misusing them. They are very symbolic. The street is named after the crosses, and the street forms one of the most significant, rooted images of the city.