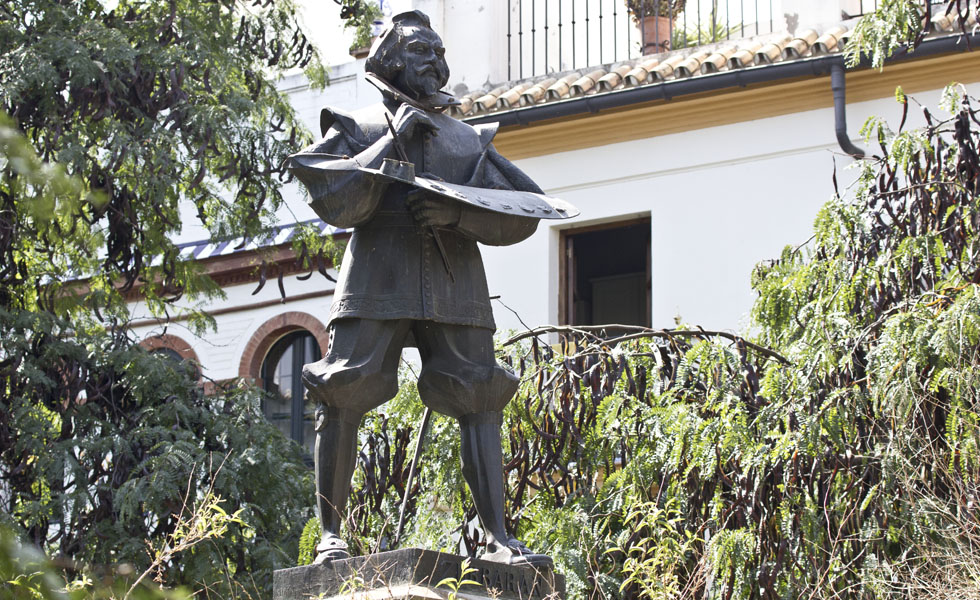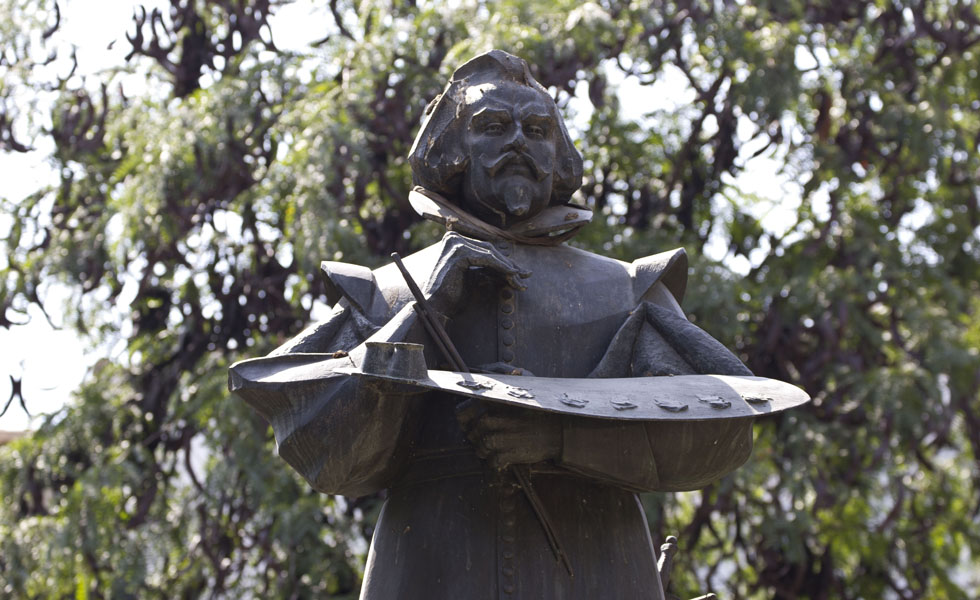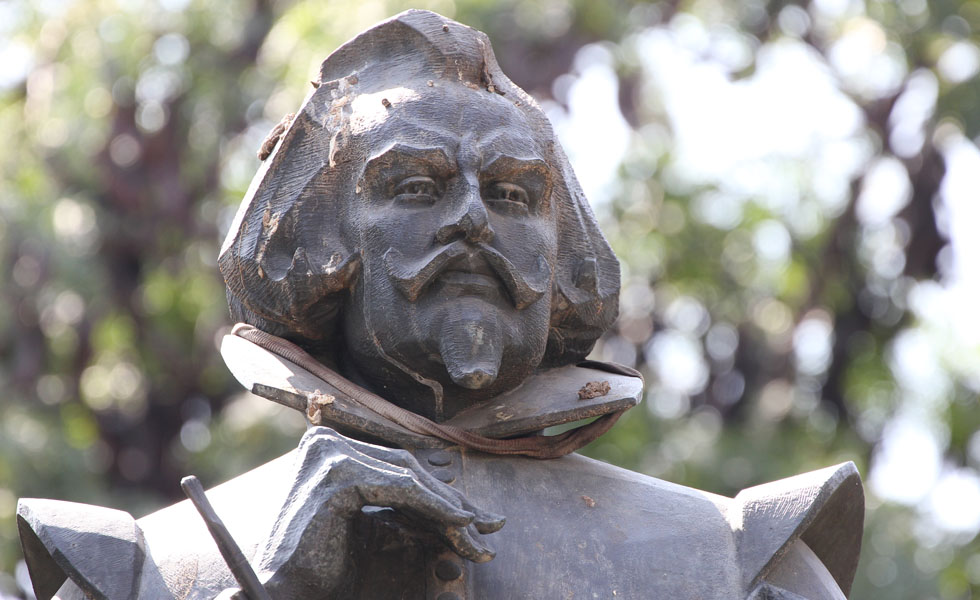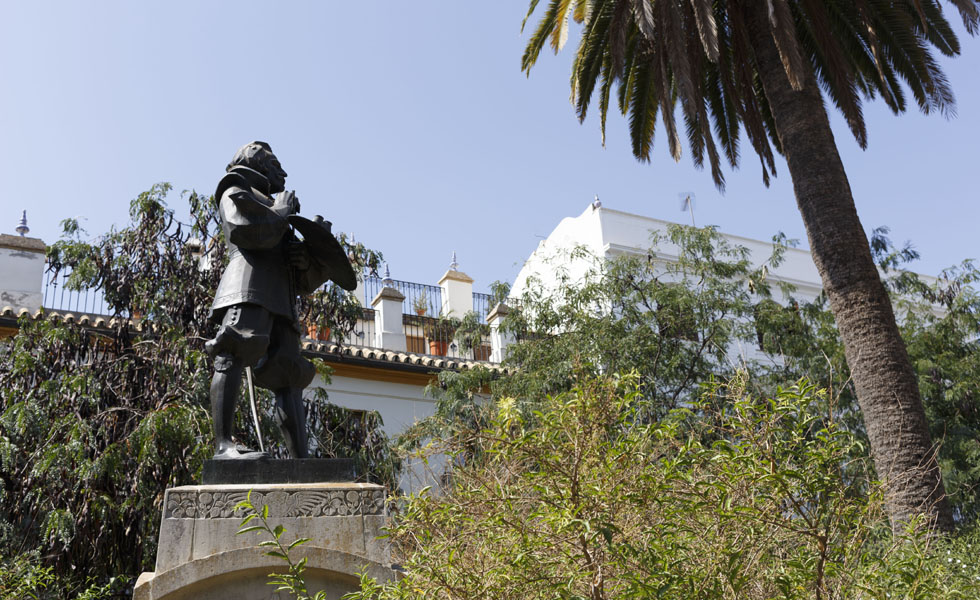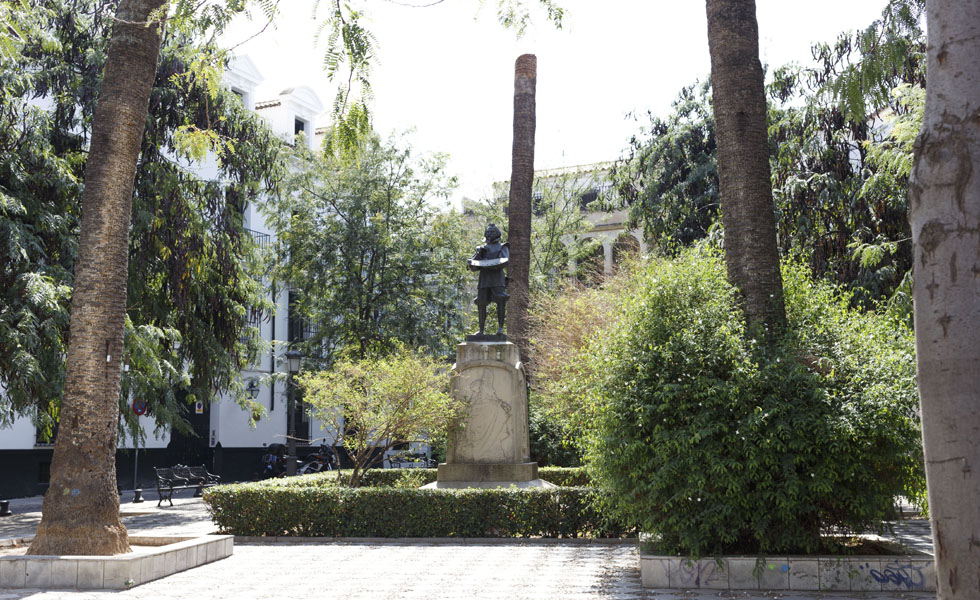 Author

Aurelio Cabrera Gallardo

Description
This monument consists of a granite pedestal in the form of a truncated pyramid with a series of carvings that allude to the artist's works and reproduce the Tower of Espantaperros de Badajoz and Puerta de la Macarena de Sevilla. On this pedestal stands the Zurbarán bronze statue with an aesthetic Neocubist based composite with geometrized volumes, portraying the painter standing with a palette and brush in hand.
Historic Facts
The idea of build a monument to Zurbarán started with the Extremaduran poet Enrique Real Magdaleno. The financing of the sculpture was possible thanks to the Extremaduran community in Seville, which actively collaborated in the search for funding with other institutions such as the Ateneo de Sevilla. It was designed to be placed in front of the Extremadura Pavilion during the Ibero-American Exposition of 1929, although its inauguration did not take place until May 1932. In 1950 it was moved to its current location in Plaza de Pilatos. It was restored in 2008.
Description of the Environment

This monument is situated in the center of the Plaza de Pilate which was originally Plaza de antepalacio. Gradually this space grew larger and regularizing its perimeter to become what it is today, a spacious trapezoidal garden in the early twentieth century is now a quiet residential neighborhood.
Asset Valuation

It's an interesting sculpture, which stands in the area of Seville where in the past was an area to introduce little nuances of big news.